Workwear
Read
here
how our workwear boots protect you
Find a VÖLKL retailer
To find out where you can but our shoes and boots just use our comfortable
retailer search.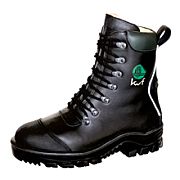 VÖLKL Safety boots Made in Germany
We believe that who wants to achieve the highest quality, must be equipped with high quality products. Therefore, we constantly strive to reach the highest possible quality standards. We count on quality "Made in Germany". Our safety shoes are not only designed but also manufactured in Germany. We attribute great importance to the quality ande the origin of our materials a consider all significant environmental factors in all our decisions. By modern direct injection moulded soling we can reduce, for example, the use of solvents and adhesives significantly. In addition we provide a high degree of comfort to help you forget that you are wearing safety shoes to make you concentrate completely on your tasks.
VÖLKL a brand you can trust
Quality Made in Germany: Our firefighting boots are developed and produced in Germany and are subject to the strictest quality standards
VÖLKL uses only the best materials: VÖLKL uses only lambskin and high quality leather for uppers and lining.
Comfort all day long: Through exchanging experience in the development of trekking and safety shoes, our boots feel dry and comfortable even after wearing them for a long time .