The company
Our philosophy: more than just a shoe!
Shoes have always been an important part of people's lives. The more difficult the conditions, the more important it is to wear good shoes. In extreme situations, safety boots can even save lives. For hunters and hikers, they help to enjoy the moment. Is there anything more beautiful than walking through a winter landscape with warm feet? read more ...
Quality: Made in Germany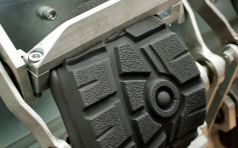 In order to implement our high quality standards, we rely on "Made in Germany". In addition to the skilled professionals we especially benefit from the centralization of purchasing, logistics, production, quality control and development. By modern production methods such as read more ...
Subscribe to our newsletter
Subscribe to our VÖLKL newsletter and be up-to-date about the latest developments, promotions and offers. To avoid spaming you with uninteresting news, we adapt our newsletter to your specific interests.